About Us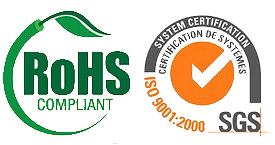 Company Introduction

HONGWEI GLOBAL CO., LTD. is an integrated supply chain company in Taiwan. Through supply chain management and distribution business units, Hongwei services reseller, original equipment manufacturers, and end-users.

Hongwei has offered innovative and customized solutions to meet the growing needs of customers in the diverse. The products focus on self-adhesive trademarks, single-sided tape, double-sided tape, labels, films, and screen protectors. In addition, Hongwei customization service helps business partners to develop more suitable products in their local markets.

HONGWEI GLOBAL CO., LTD insists on the good quality and service, sustainable operation, and social responsibility, providing clients with the best profit margins.
More
Featured Products